Don't know how to transfer money from Paytm to Phonepe? No worries, we got you covered in this quick step by step guide.
Paytm is one of the most popular money transferring apps with millions of active users.
As people are switching more to online payments, other prevalent money transferring apps like Phonepe, Gpay, are also being used by many.
Not only these apps are used to transfer money, users can also recharge mobile phones, pay electricity bills, books flight/movie tickets and much more.
That is the reason we will talk about how to transfer money from Paytm to Phonepe in this article.
Read Also: How to Cancel Movie Ticket in Paytm App in Just 10 Steps
Steps to Transfer Money from Paytm to Phonepe
Step 1
First open Phonepe application on your smartphone. (It will be a blue icon written Phonepe in Hindi)
Step 2
After you open the app, tap on your profile picture, in case you have not kept one then tap on the blank photo. (This will open up the settings option for Phonepe.)
Step 3
Next select on the option "My BHIM UPI ID". Here you will see some options like My QR code, My BHIM UPI ID, My Addresses and others.
Step 4
Now you will see your BHIM UPI ID on the screen. (Save or copy or remember this ID as it will be required in the money transferring process.)
Step 5
Next close Phonepe app on your smart phone and head towards Paytm application. (This will be a white blue colour app with Paytm written on it.)
Step 6
Now select the UPI money transfer option. (This will be right on the top as you launch the application on your smart phone)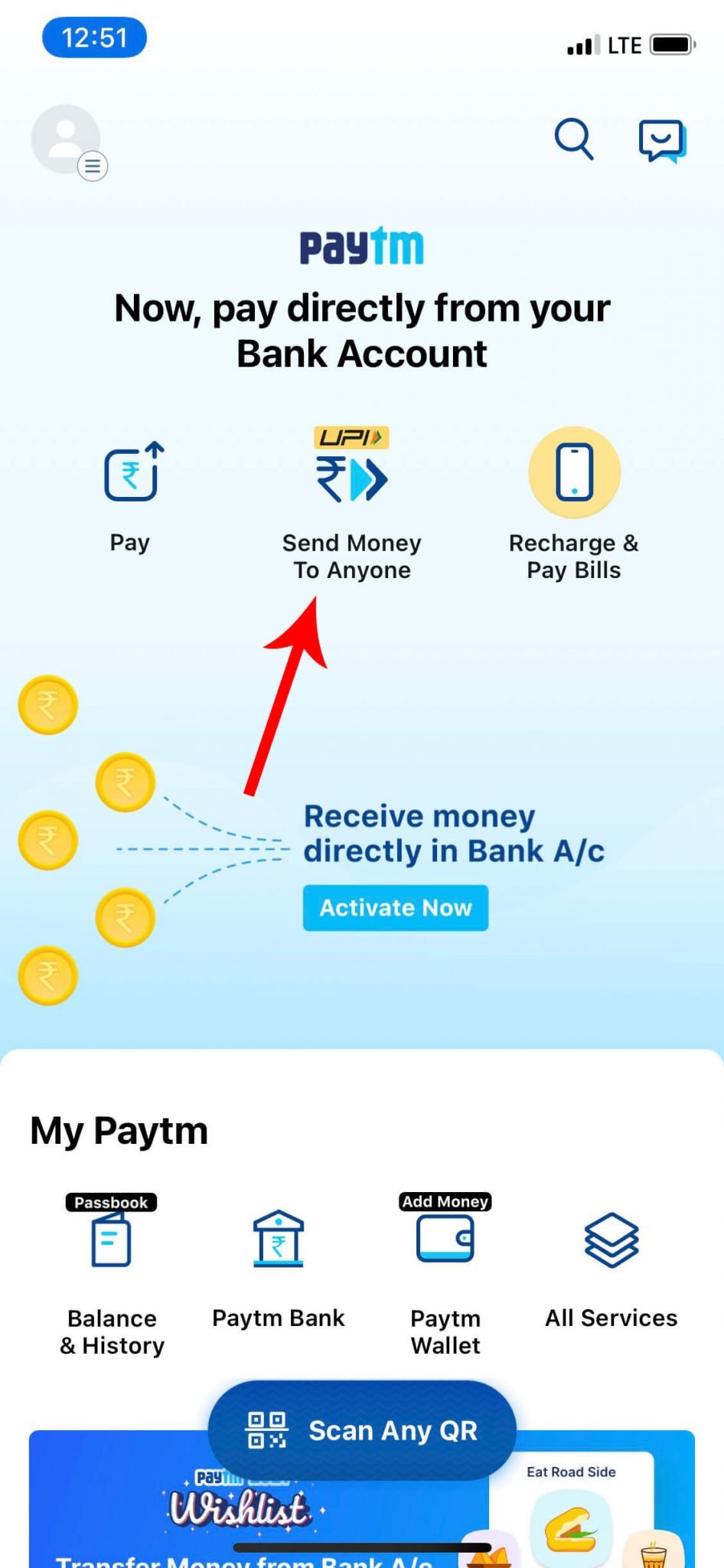 Step 7
After that you will see the page written money transfer on it below that on the blank space enter the UPI ID.
Step 8
You can either paste the UPI ID that you copied from Phonepe or you can type it.
Step 9
After you enter the UPI ID make sure that it is correct then click on the Proceed option.
Step 11
Next you must enter the amount that you need to transfer to the Phonepe application.
Step 12
Next click on the proceed option at the bottom of the page.
Step 13
Now click on Confirm Money Transfer after you have checked everything from amount to UPI ID.
Step 14
Next enter your UPI PIN to continue with the payment as this is the last step and after this your money will be transferred.
Your money has been successfully transferred to Phonepe account. A green tick mark on Paytm is the indication of that.
Step 15
Now go back to the Phonepe application and under the Quick Links section tap on Wallet Topup option.
Here you must enter the amount again that you want to add into Phonepe wallet. (Remember to add the same amount you enter in the Paytm app)
Step 16
Next select BHIM UPI tab, here you will see all the accounts connected to Phonepe. Select the one from which you wish to pay.
Step 17
After you have chosen the account, simply select TOPUP Wallet option at the bottom of the page.
Step 18
Now you will receive pop-up confirmation message, tap on proceed option.
Step 19
Lastly enter your UPI Pin in order to complete the money transferring process.
Done!!
Now you will get a Transaction Successful message on the screen which indicates that money has been successfully transferred to the Phonepe app.
There are a number of things that you can do in this application, from recharging mobile phone to other bill payments.
This money transferring app has a number of benefits along with rewards option too.
Wrapping it up…
So, this was all about the money transferring process of Paytm to Phonepe.
Follow the above step by step process in order to easily transfer money from Paytm to Phonepe without any trouble.
Note: Once the money has been transferred into your Phonepe wallet, it cannot be transferred back into your bank account. So be careful while you add money to this applications wallet.